A road trip to the beach is a great way to get away from the hustle and bustle of daily life and enjoy some time in the sun. Whether you're planning a weekend getaway or an extended vacation, there are a few key tips to keep in mind when planning the perfect beach roadtrip.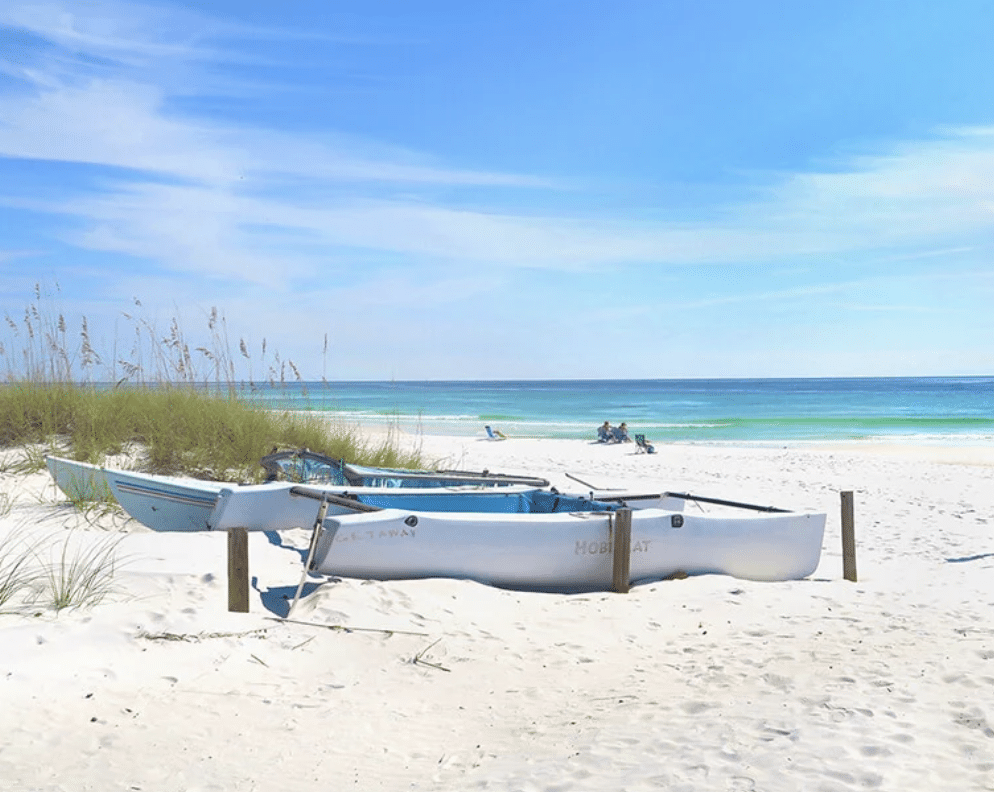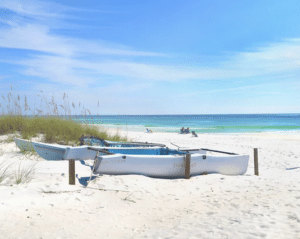 The first step is deciding on your destination. Make sure you do your research on different beach destinations and find one that suits your interests and budget. Consider factors like cost of accommodations, restaurants, attractions, and activities available at each location before making your final decision. One of the best beaches in the country is not too far from Nashville, we recommend checking out Destin, Florida.
Once you've chosen a destination, it's time to plan out your route. Map out how long it will take you to get there from home as well as any stops along the way that may be worth checking out en route. It's also important to factor in any rest stops for food or bathroom breaks if necessary – these can add up quickly if you don't plan ahead!
If possible, try to book accommodations ahead of time so that everything is taken care of before you leave home – this will save you time during the trip and ensure that all goes smoothly once arriving at your destination. Look for hotels or resorts near local attractions such as beaches or boardwalks so that they can be easily accessed once arriving at the location. Additionally, research reviews online beforehand so that any potential problems can be avoided before booking anything too far in advance!
When packing for the trip make sure not to overpack but bring enough items with you for comfort during travel days –including snacks! If possible try packing clothes with multiple uses such as light jackets which can double up as warm layers when needed but also serve as sun protection during hot days spent outdoors exploring nearby attractions or relaxing on the beachfront itself! Also remember basic items like sunscreen, hats/sunglasses/swimsuits etc., depending on what activities are planned while away from home -all these items should help ensure an enjoyable experience while travelling!
Additionally it might be worth bringing along some entertainment options such as books/music/games etc., especially if children are involved -this will help keep them occupied during longer stretches spent on road trips without access to regular internet or TV.
Once all preparations have been made it's now finally time hit those roads heading towards dreamy beaches awaiting further explore… So set course towards sandy shores; pack those bags; fill up tank; check maps one last time then off go into adventure having fun discovering new places & sights along way!!
Finally remember – getting away doesn't have mean breaking bank either; with little bit planning & creativity anyone could arrange perfect yet affordable holiday keeping within budget limits!! So why not give self break today? Hit those roads… let journey begin!!!
If you decide to visit the Destin Florida area we encourage you to explore all the surrounding areas, the entire region is absolutely beautiful. If you decide to venture down the historic highway 30A we recommend having a professional driver or limo service show you all of the great destinations. There are many beach towns that are worth your time exploring!